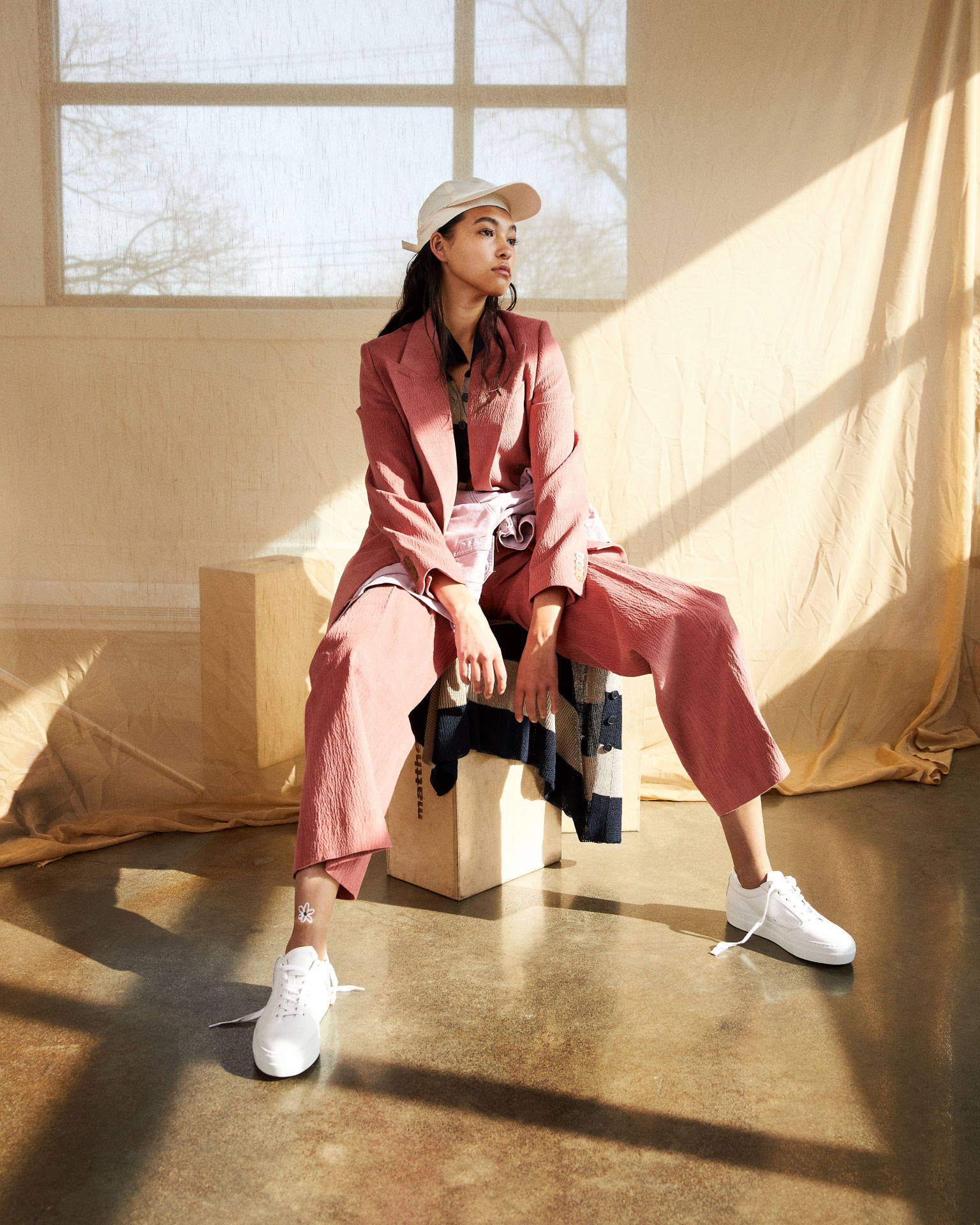 The Artist in Her Atelier
To create is to play; an expression that is hers and hers alone.

The artist explores in the comforts of her atelier guided by her sensitive touch & feel for craft.

In an experiment of dressing, sculptural shapes are layered with flowing textures.
Then, with her artful eye she layers more with contrasts & prints.

Sunlight reaches and she finds herself in a familiar uncertainty—now free to play in the world.

Shop the Collection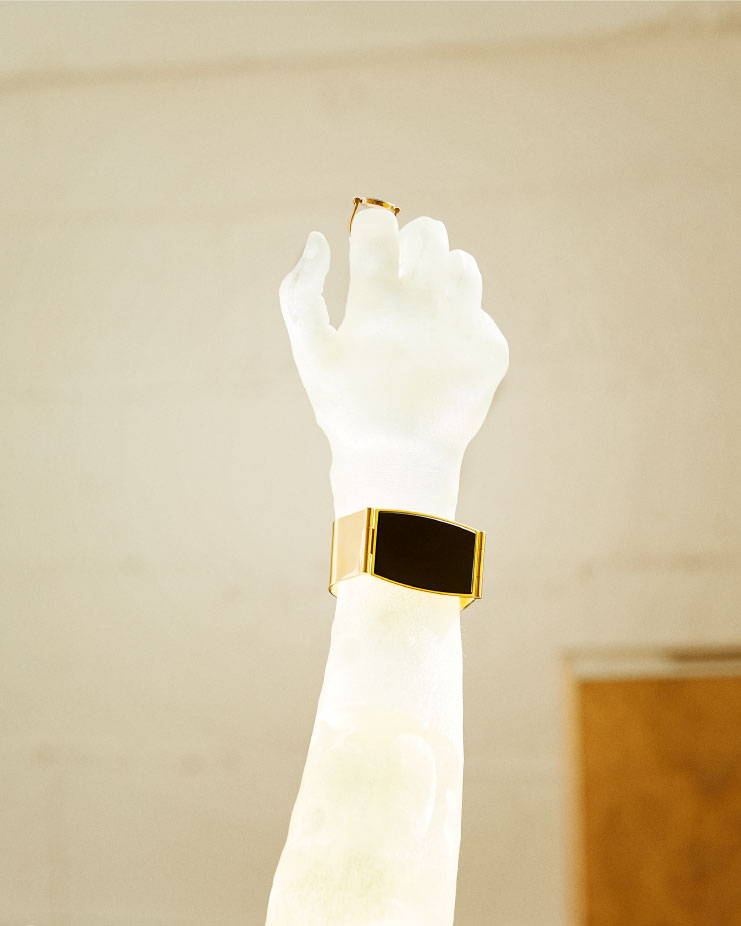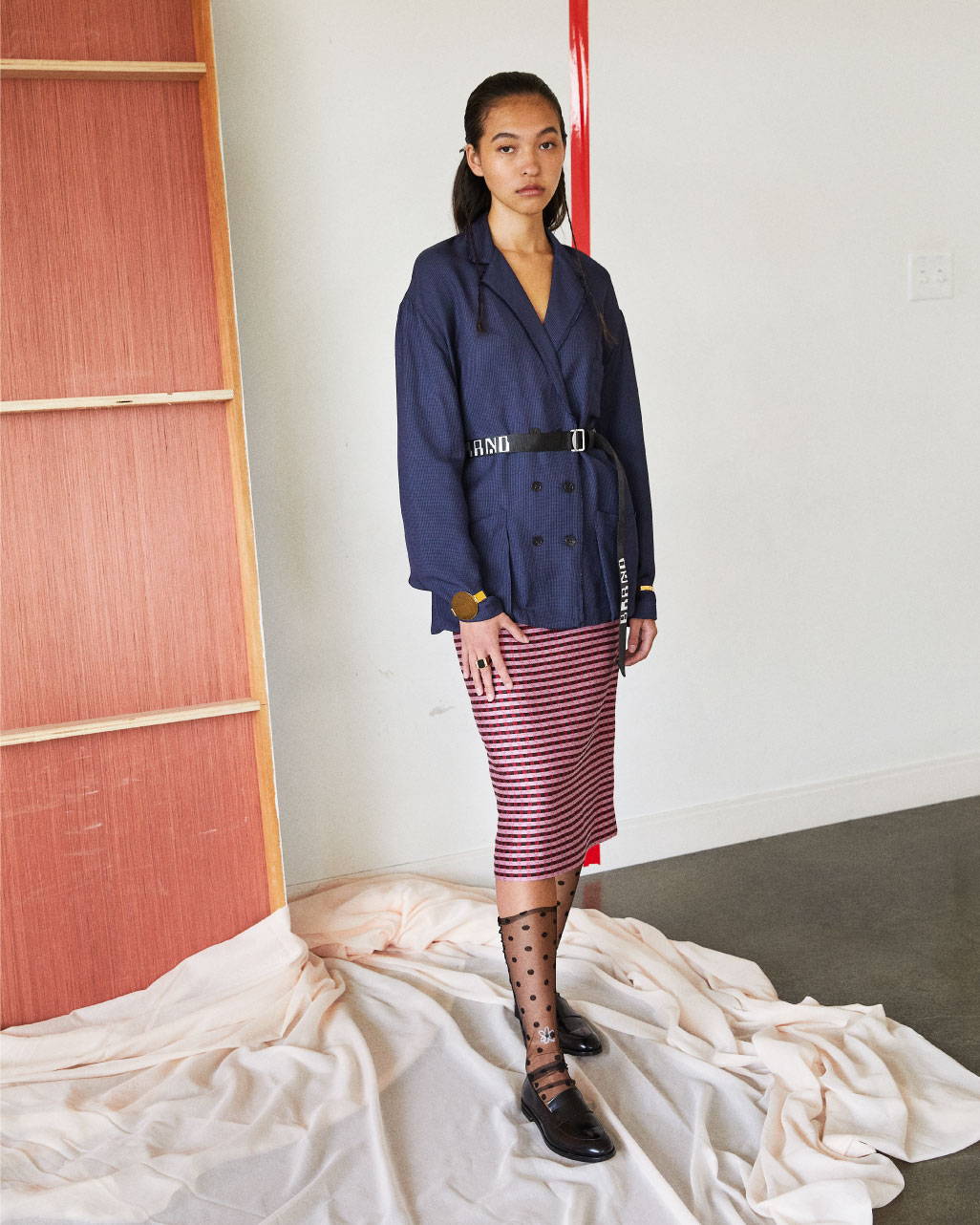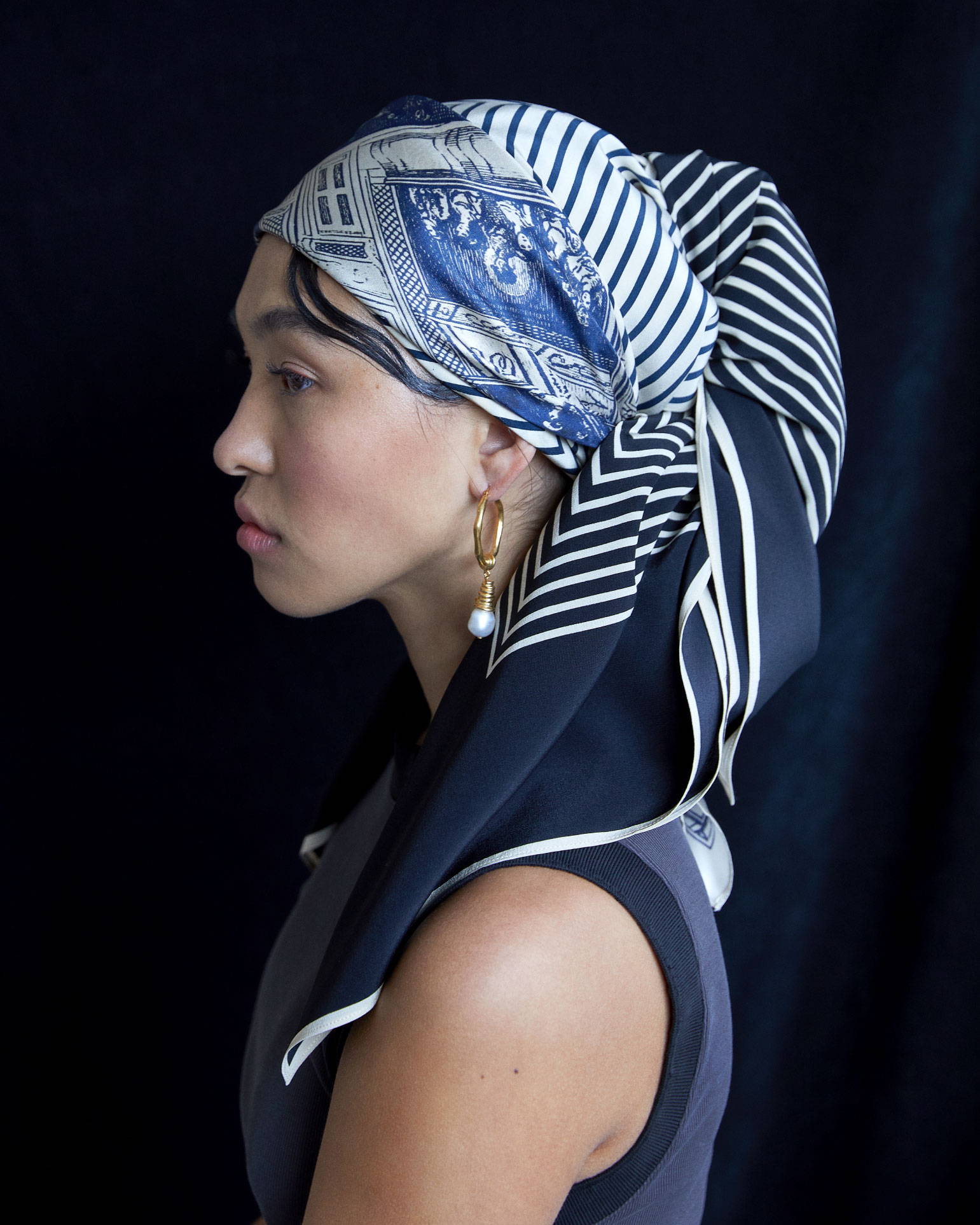 Acne Studios Earring, shirt & printed scarf (in-store, online soon)